KUYT ROLE IN FEYENOORD WIN REVEALED
The role that Dirk Kuyt played in the Dutch Eredivisie title win at Feyenoord during the 2016/17 season has been revealed. Former Feyenoordstar Gustavo Hamer talked about the role played by Kuyt in a chat with Dutch magazine Voetbal International. According to him, Dirk Kuyt played a bigger role than their manager, Giovanni Van Bronckhorst.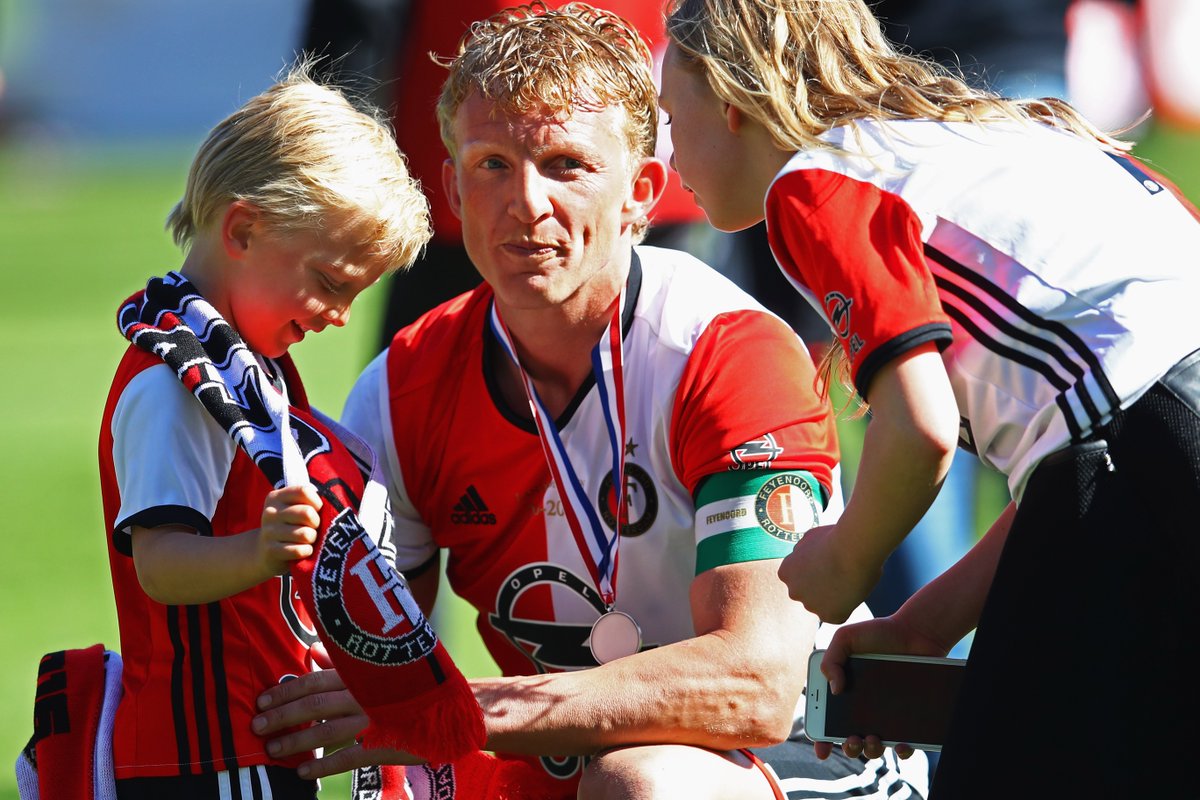 Van Bronckhorst was recently made the Rangers manager after Liverpool legend Steven Gerrard left the Scottish club to take up the vacant managerial role at Aston Villa. The Dutchman became the Rangers manager in November and he's looking to guide the club to a second successive league title in the Scottish top flight. Van Bronckhorst was the Feyenoord manager from 2015 to 2019 and he won the league title during his managerial spell at the club.
46-year-old Van Bronckhorst took Feyenoord to the Dutch title during the 2016/17 season and Dirk Kuyt was the team captain.
Coventry City defensive midfielder Hamer was part of the Feyenoord squad that won the aforementioned league title and he's adamant that Kuyt played a bigger role in taking them to the title than the manager as he stressed that he didn't benefit much under Van Bronckhorst.
In his opinion, Dirk Kuyt made them champions due to the role he played on the way to the title. According to him, Van Bronckhorst did a great job as the Feyenoord manager but he didn't benefit from him and that the presence of Dirk Kuyt was more beneficial to him.
Coventry City star Hamer said ex-Dutch international Kuyt was the glue that kept everything together as he was the motivator and the connector. Kuyt was the major reason they won the Dutch Eredivisie title as a result of the role he played in making sure that the team stayed together in unity.