THREE REASONS KUYT BECAME LIVERPOOL HERO
Dutchman Dirk Kuyt built a reputation as one of the hardest working footballers on the pitch during his time at Premier League giants Liverpool. Kuyt, 40, spent the most time at Liverpool amongst the clubs he played for during his professional career which ended in 2017. This is despite spending two different spells at Feyenoord whom he left to sign for Liverpool in 2006 for an undisclosed fee. Here are three reasons why Dirk Kuyt became a hero at Liverpool: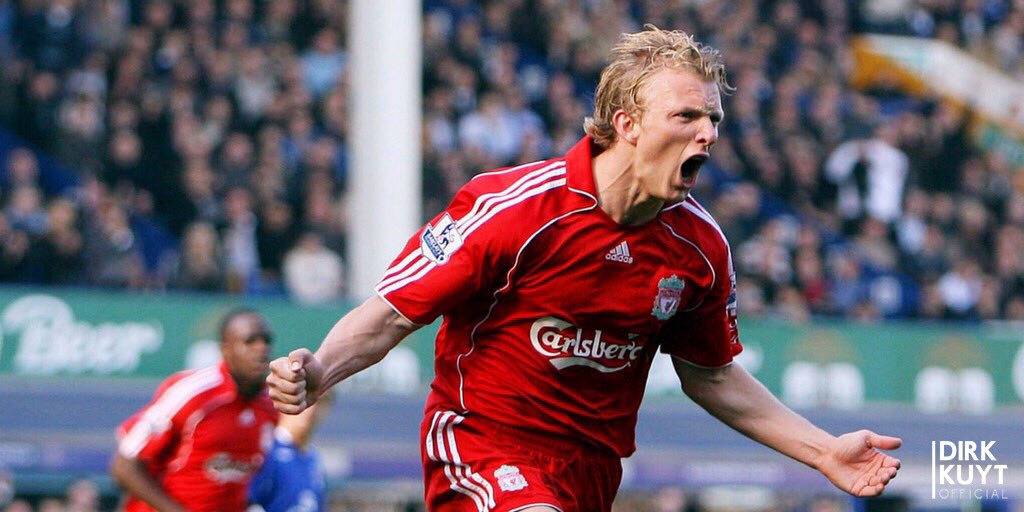 1. His hattrickagainst Manchester United – Liverpool and Manchester United share a fierce rivalry dating back to many decades ago and for a Liverpool player to score three goals against Manchester United will always be special for the Reds fans and he also did it in a unique way. Nine years ago, Dirk Kuyt scored three goals from a combined distance of less than six years as Liverpool beat Manchester United 3-1 at home.
2. Man for the big occasion – Dirk Kuyt was a man for the big occasion as he enjoyed good times for Liverpool in front of goal against their rivals. He scored four times in the Merseyside Derby against Everton, four times against Arsenal, four times against Manchester United and three times against Chelsea. During this period, Liverpool and Chelsea had one of the most intense rivalry on the pitch.
3. The 2012 League Cup final – Dirk Kuyt was a major reason why Liverpool won the 2012 League Cup title at the expense of lower league opposition in the form of Cardiff City. He was left on the bench by manager Kenny Dalglish until extra time but that didn't stop him from coming on as a substitute to score for his team. The game went into penalties and he was responsible for scoring the winning penalty during the shootout. Liverpool had missed their first two penalties in the shootout with skipper Steven Gerrard and Charlie Adam the culprits. The League Cup title proved to be the only silverware for Dirk Kuyt at Liverpool.