Kuyt hails Gerrard as greatest he's ever played with
Former Liverpool legend Dirk Kuyt has played with some amazing players over the years but he had no hesitation who he believes is the best he ever played with and that is Steven Gerrard.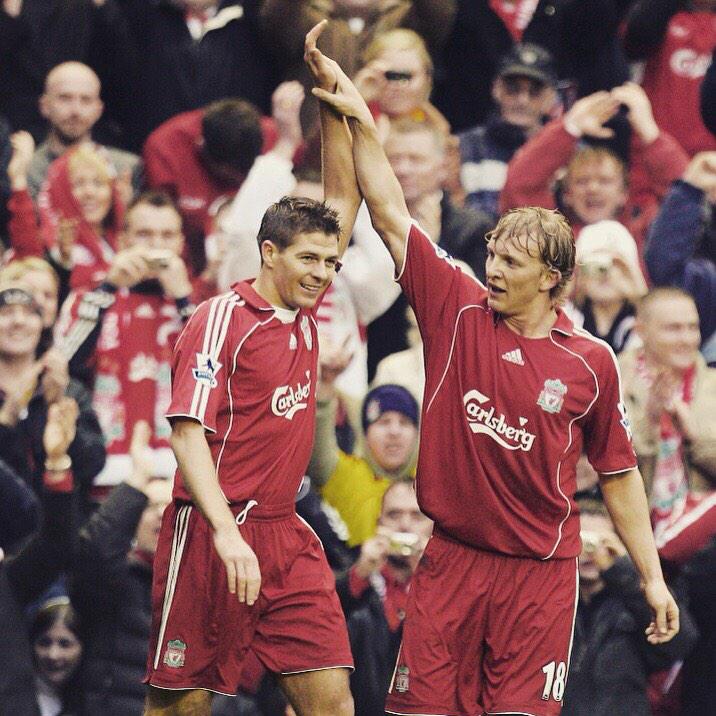 The Dutchman, who retired from the game earlier this year, knows better than most how talented the former Reds skipper was as they played together for six seasons at Anfield from 2006-2012.
"Steven Gerrard is, despite all the other stars such as Luis Suarez, Fernando Torres, Javier Mascherano, Arjen Robben and Rudd van Nistelrooy, is a hero in everything," he said in an interview with Voetbal International.
"He controlled everything, he had speed, could score and did not hesitate to kick someone upside down and take the ball with him so that it was not a foul, that's the best player I've ever played with."
Kuyt is still revered by the fans on Merseyside who loved his incredible work rate, desire and an unerring eye for goals especially in big games.
He made 208 appearances for Liverpool scoring 51 goals. He was originally brought in as a striker but was played mostly in midfield drifting in from wide to create and score goals.
The 37-year-old finished his playing days with a second spell in Feyenoord where he scored 102 goals in just 164 games across the two spells. For his professional career which spanned 19 seasons he would end up 632 appearances scoring 233 goals, that's better than one goal in three ratio, a fabulous return.
He also had a distinguished international career playing 104 times for Holland scoring 24 times.
Kuyt is hoping to have a farewell match in which he celebrate his illustrious career with a lot of the faces he shared those times with. He has made it clear that he wants Gerrard to be there and it will be a case of working out the logistics and getting everybody together.