KUYT AND KLAASSEN PROTESTS USE OF ARTIFICIAL TURFS
Dutch soccer legend Dirk Kuyt, captain of Eredivisie title-winning Feyenoord is joined by 24-year old Ajax skipper Davy Klaassen to protest the use of artificial turfs in the top tier.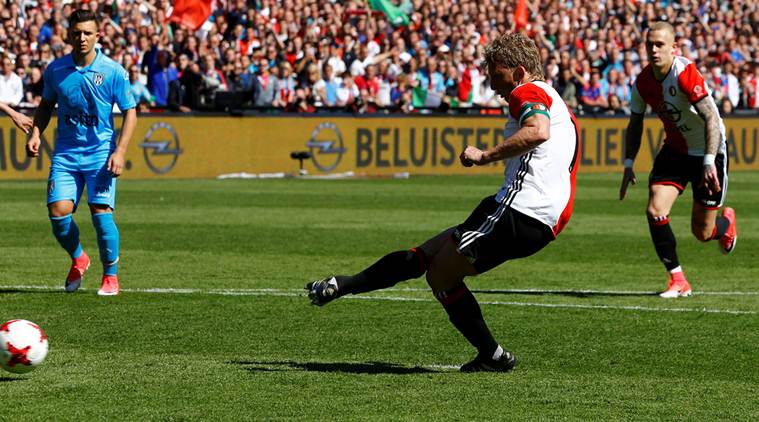 Twelve captains were of top sides were involved in the protests against the use of artificial turf. They asked the national soccer federation and the organizers of the league to make amends.
The captains used their national union VVCS to make their case for a natural turf.
"I know for sure that due to artificial pitches, Dutch football will fall further behind," Kuyt said.
The captains said allowing six of the 18-team league to play in such turfs hampered football. They claimed there were "technical and tactical consequences" of allowing such. They claimed more injuries were sustained on such grounds compared to the recovery time when the injuries are sustained on grass.

Klaassen is set to lead his team of youngsters against Jose Mourinho and his men in the Europa League final. He said his team does not enjoy playing the game on artificial turfs.
Kuyt, who recently retired from football after helping his side to the league title, is hoping that the management can quickly respond to their complaints as soon as possible in the interest of Dutch football. Kuyt decided to hand up his boots after 19 years. He played for Feyenoord in his youth but moved out to the Premier League for a decade before returning to end his career on an enviable note.