Dirk KuytContinues as Coach of the ADO Senior Team
Dirk Kuyt is known as an iconic Dutch forward from his playing days. He was associated with Liverpool closely before he retired in 2018. Of course, before he retired he had a brief spell in the Netherlands. Here he joined as assistant manager for Quick Boys which had been his boyhood club as well.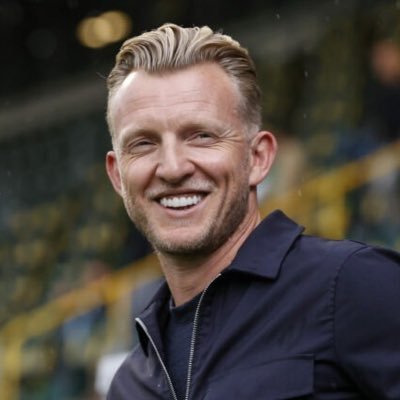 He started his career in 1998 with this club and played for 20 long years. During his active career, he made over 800 appearances in the field for five different clubs. It also included two stints at Feyenoord.He had been a trophy winner for the clubs he played at. For instance, he won KNVB Cup when he was with Utrecht. He also won two trophies, the Turkish Cup and the Turkish Super Lig when he was with Fenerbache. His other achievements include FA Cup runner-up in the year 2012 as well as the Champions League runners-up title in 2007.
After he retired from international football he went onto the coaching side. He had a brief spell when he worked as assistant manager with Quick Boys, his boyhood club. He then joined as an academy coach with Feyenoord.
His latest appointment came on in June 2022. He was given the post of head coach at ADO Den Haag. It is the first role of coaching the senior team for this Dutchman. Even with the Feyenoord, he coached the U19s. Among his many accomplishments, he is remembered as a forward who has had several successful spells playing in Netherlands, Turkey, and England. His appearances had been about 300 for Liverpool. Also, he scored about 121 goals in nearly 200 games for Feyenoord.
As he continues in the coaching position there are instants when he surfaces on social media. For instance, he sent Cody Gakpo a message where he commented on Cody taking his former shirt number. That was the number on his shirt when he was at Liverpool. It was also a way of acknowledging the younger player's move.